Deal with the manufacturer for quick response on quotes, delivery and support!
Panel packages are ready to install, includes hardware and software.
Integrated web server and browser interface for remote set-up, operation and monitoring.  With patent-pending features no one else has!
So easy to set up that

no

on-site factory commissioning is required.
Control relays individually or establish up to 12 zones for grouped operation.  Simply point and click for easy zone setup and breaker operation.
Built in scheduling program with astronomical clock for timed zone control.
Built in contact closure inputs for sensor or wall switch control.
Built in IP interface for smart phone, tablet or laptop control and monitoring.
Seamless integration into any DMX, sACN, HTTP, Telnet, RS-232 or BacNET (optional) control system.
Circuit level sequencing with selectable step-rates standard.
Circuit level selectable auto-on egress lighting feature standard (ETL listed UL 924).
Built-in emergency override function standard.
Power outage and brownout protection (optional) assures that your circuits never power up or down incorrectly.
120/208 or 277/480 control
Locking hinged cover (lock optional)
Available in 6 different configurations housing 8-64 relays  (8 and 32 relay models shown)

RPCR-8 (8 single pole relays (PAN-1P))
RPCR-16 (16 single pole relays (PAN-1P))
RPCR-24 (24 single pole relays (PAN-1P))
RPCR-32 (32 single pole relays (PAN-1P))
RPCR-48 (48 single pole relays (PAN-1P))
RPCR-64 (64 single pole relays (PAN-1P))
Double pole relays can be exchanged for single pole relays for an additional charge.  One PAN-2P relay replaces one PAN-1P relay.  One PAN-2P-480 relay replaces two PAN-1P relays.
Networkable AC Power Control
RPC Controller Tour LynTec's RPC controller allows you to both control and monitor you breakers remotely. Move your mouse over the red dots
below to see controller features.
You must install Adobe Flash to view this content.
Single and double pole relays are available (single pole relays 20A HID, 30A general purpose – double pole relays 20A general purpose)
Single and double-pole relays may be mixed and matched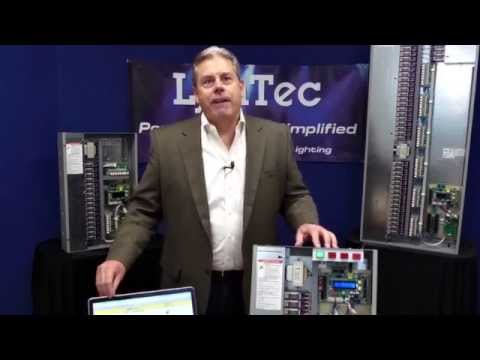 Lyntec RPCR Lighting Control Relay Panel
Lyntec's RPCR is the most advanced self-contained lighting control relay panel on the market today. Using the "Built-In" web server, the RPCR can be programmed and controlled with any Web enabled device using your favorite browser. The RPCR controller also utilizes several other control protocols.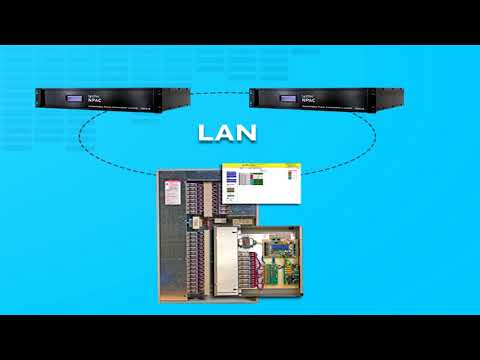 Whole Venue Control
Whole Venue Control allows clients the ability to mix and match our robust RPC Remote Motorized Panels, RPCR Relay Panel Systems, and new NPAC Multi-Circuit Rackmount units all together on a single network for a user-friendly interface. Control your entire venue with ease!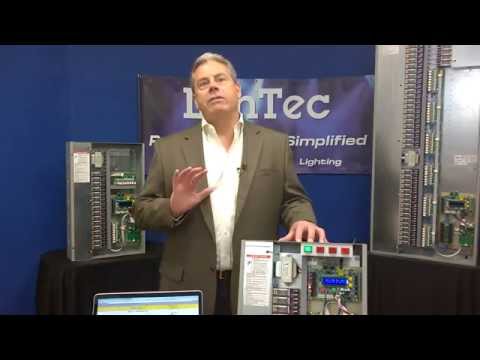 LYNTEC Load Shedding and Peak Shaving Panel
LynTec's RPC line of remote control circuit breaker and relay panels has the ability to load shed at the circuit level as a standard feature. It can shed circuits in an under-voltage or brownout condition, or turn selected circuits off with a contact closure input. Circuits can then be sequenced back on when it's safe.